Meet the founders behind Sightseeing Pass 
Chad D'Souza
Co-Founder and Managing Director
"A true sandgroper born and bred here in Perth so I've had the plenty of opportunities to travel extensively around Western Australia enjoying what I love the most about the state...surfing and mountain biking in Margaret River, boutique wines from the Swan Valley, exploring the Kimberley and enjoying an afternoon at Matso's Brewery in Broome.
I guess this is why travel is one of my true passions..it started in my 20's when I left Perth to venture around the world and for ten years I lived and worked in hospitality and tourism in London, Budapest, Greece, Montreal, New York and New Zealand.
This industry I love with a passion, the people behind that operate the tours, the teams that work hard to promote the tours and all the film crews and media that I've hosted to broadcast this incredible destination.
I hope you love SightSeeing Pass and the journey's it will take you on. For me...its about creating experiences that involve fun and memories but most of all the ease of booking your holiday to Western Australia." - Chad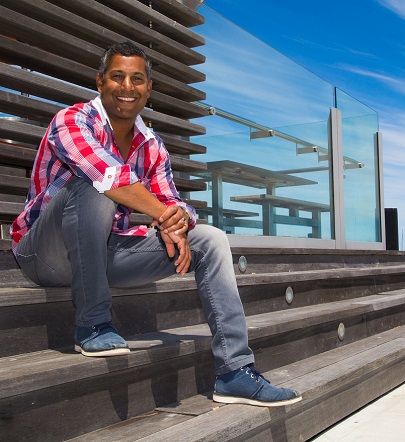 Lisa D'Souza
Co-Founder and Director of Marketing, Communications & PR
"Lets not beat around the bush...my home country will always be New Zealand as that is where I was born and lived for 34 years but now, Perth is my home and I absolutely love it.
What keeps me here...hands down the climate, beaches and relaxed atmosphere. Everyone is so laid back and we all love spending as much time outdoors as possible...its healthy and keeps us happy!
I have to say life is fairly busy for me being a mother and running a couple of businesses including Sightseeing Pass, but there is nothing better than jumping on our bikes with the kids heading to the beach each afternoon.
What are my top favourite experiences in Western Australia? Hands down laying on a secluded beach at Rottnest Island, taking my family camping and fishing in Margaret River and enjoying the company of a friendly camel on a sunset camel ride at Cable Beach." - Lisa